I'm here today to share what books I got over the weekend and to let you guys know what's in store for this week
!!!
Books I Bought:
(Click on Titles for the Goodreads description of each book)
Galilee by Clive Barker: I have a obsession over Clive Barker so any book I see by him I collect. I just have too. I have over 12 of his books :)
Dorothy Must Die by Danielle Paige: the book store had these cute little miniature pamphlets that had an excerpt, the first 4 chapters, of Dorothy Must Die. Of course I took one, read it in 20 mins and was immediately sold. I had to wait 2 weeks for the store to get it in, which was a bummer, but I got it now :)
Oryx and Crake by Margaret Atwood: I've read so many great things about this author but have yet to read any of her books. Last month while browsing through TOP TEN TUESDAY list's for "Favorite x genre" I stumbled upon this book on Thoughts and Afterthoughts blog. I was immediately intrigued with the description. It sounds like something I like. Fantasy, Sci-Fi, Dystopia.....UNIQUE!
Dreams of Gods & Monsters by Laini Taylor: Y'all who are familiar with this blog and myself all know how very excited I was for the release of this novel AND YOU KNOW my ass got it the day it came out. It's so beautiful. I'm currently reading it now and reading very slowly. It's the final book in the Daughter of Smoke & Bone trilogy and my heart just can't take it. GODSTARS! I'm going to miss these characters :(
I was surprised when I came home with the book to find something special inside, check it out:
Look what came inside the book:
A signed picture of the beautiful blue haired Karou by the
one & only author herself Laini Taylor!!!
Books From the Library: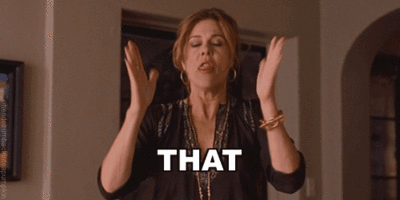 Noggin by John Cory Whaley: I been curious about this book and even mentioned it on one of my Waiting on Wednesday posts. The book's debut was on April 8th, so I was happy to see that my Library actually got it in. Wooo Hooo!!! I've been reading a lot of fantasy lately so to change it up a bit I figured I go with this one. It sounds hilarious and the ratings are high. If you don't know what this book is about, definitely Look it up! Go ahead. Click on it's title above :)
What's going on in my Bookish World:
It is phenomenal!
Thankfully I finished DoB&S the day after Dreams of Gods & Monsters came out, 'cause you KNOW I jumped right on that and starting reading immediately!
It's flippin amazing! If y'all haven't starting reading this series yet, I seriously recommend it! I can't believe I even let myself go so long without reading it! I only read this first book, like, 2 months ago. SO HAPPY IT DID! If not I'd be missing out on something so major!
Oh Yea! My father-in-law
came over not too long ago and took a look at my bookcase, I mean REALLY took a look at it. Before he would just pass by it without even really glancing at it. So when he saw "really looked" at it, he realized that I am in dire need of a new one. So he started building me a new bookcase :) I'm so super excited about that and so are my books!! Thanks Dad! xo
Spring is definitely in the air down here in North Carolina, flowers are in bloom and the sunshine is shining.....
Hope y'all had a beautiful weekend!
Super
B
I
G
h
u
g
s
from my girls and Me!!!
♥