Cinder by Marissa Meyer
It took me forever to actually pick up this book. It seemed that everyone had read this book and the other books in the series, leaving me feeling "left out" when everyone was discussing the release of the series' 3rd book, Cress.
When I finally did read the book, I started to question if I was really into the whole, Cyborg, intergalactic, sci-fi, fairy tale feel of it.
I was and THANK STARS! because it has easily become one my favorite books/series out there.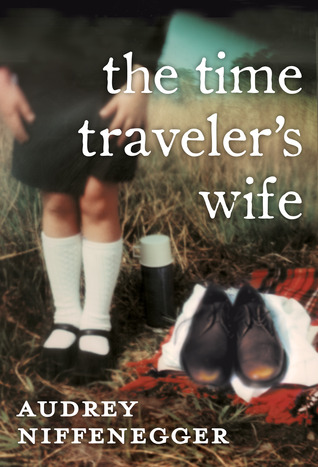 The Time Traveler's Wife by Audrey Niffenegger
Abarat by Clive Barker
I remember buying this book during my "non-reading" period, bored browsing through the book store, needing something to bring with me on a road trip. I read the first chapter then forgot all about the book. I remember finding it when cleaning out my car, months later and threw it away b/c it had some kind of "spillage" on it.
When I started reading again this was one of the first books I thought about, found it at a used book store for $2 bucks and it has become one of my Top 5 favorite books ever.
Darkfever by Karen Marie Moning
This book was recommended to me by a number of ladies on Goodreads.I started to read it then set it down, thinking "not for me". Then one day
I had a doctor's appt. and quickly grabbed this book to bring with me and surprisingly got hooked. I found myself reading half the book in the driveway of my house. My husband came outside, asking if I was ever gonna come in to make dinner. I was thinking more like "I can come in and do a lot more than make dinner..." ;) hubba hubba LOL!!!!
( us ladies on Goodreads are doing a summer read/re-read of the Fever Series and I CAN'T WAIT!!! So Excited!! Wooooo Hoooo! ♥)
Throne of Glass by Sarah J. Maas
I was REALLY excited about reading this book. I just knew I was going to love it. Ehhh....it was just, okay! I was so disappointed that I but it down and read something else. But b/c so many people told me I should give it another chance, I did and I'm actually happy I did so. I ended up liking the book. I really finished it so I could read the 2nd book in the series, Crown of Midnight, which I heard is, a whole lot better, than the first.
Finger Crossed!!